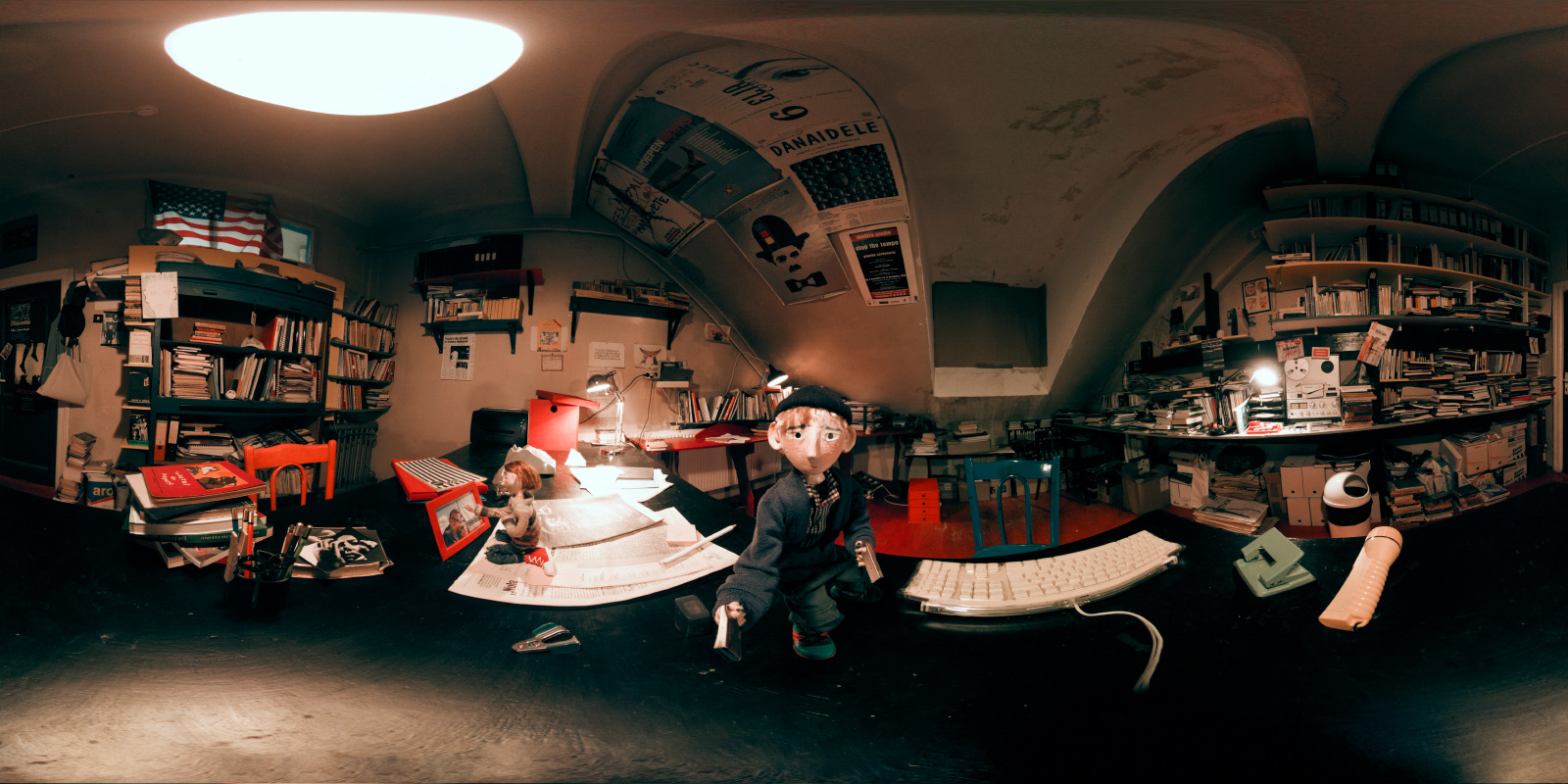 Eviction notice - 360° VR stop-motion animation
The film was created in the workshop: LdaVi VR Worldbuilding Lab
Supported by: CINETic
Team: Carmen Tofeni, Laurențiu Năstasă, Diana Vasile, Matei Mandea, Teodora Ungureanu, Raisa Parpală.
my role: character designer, director, story development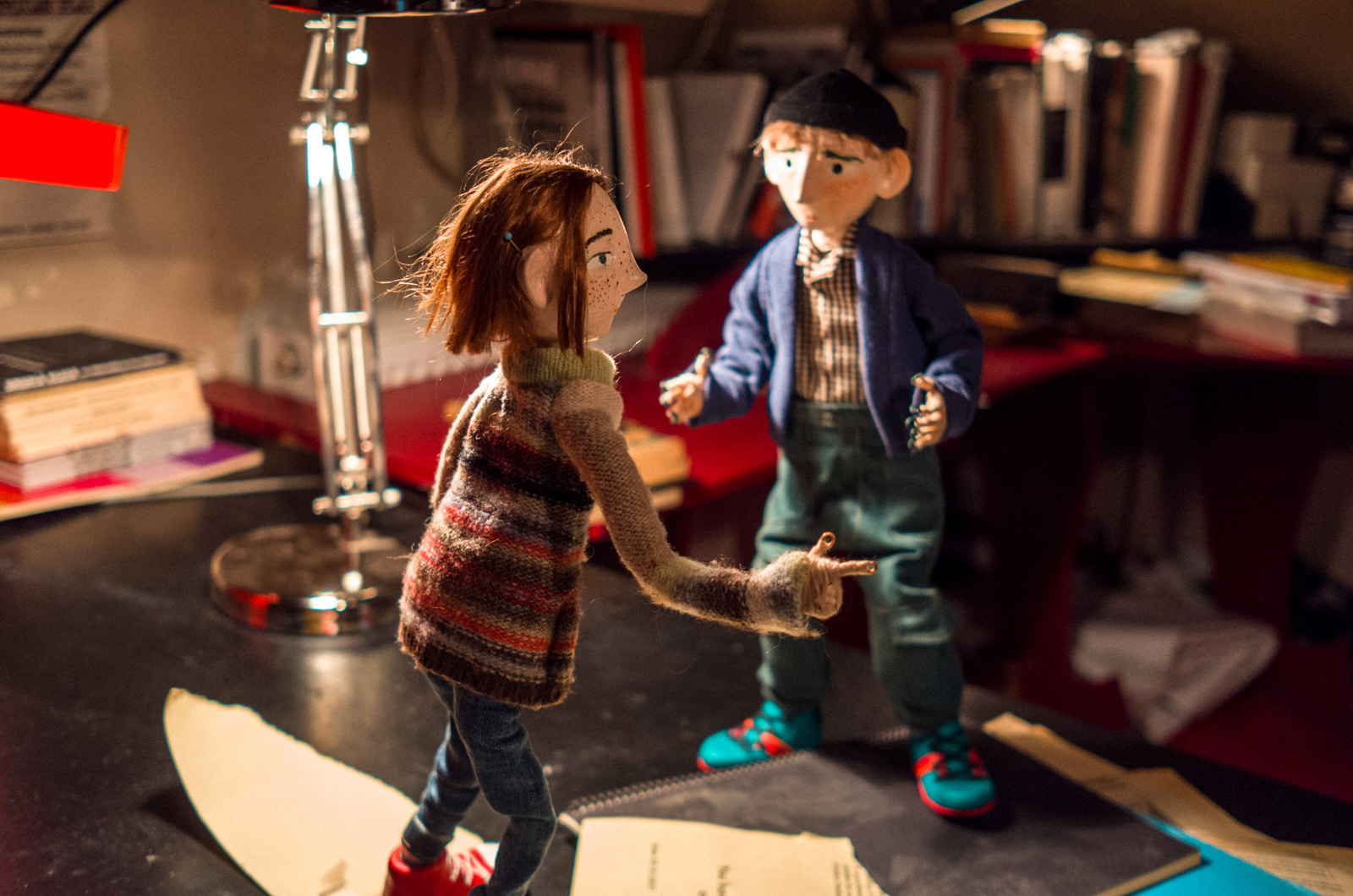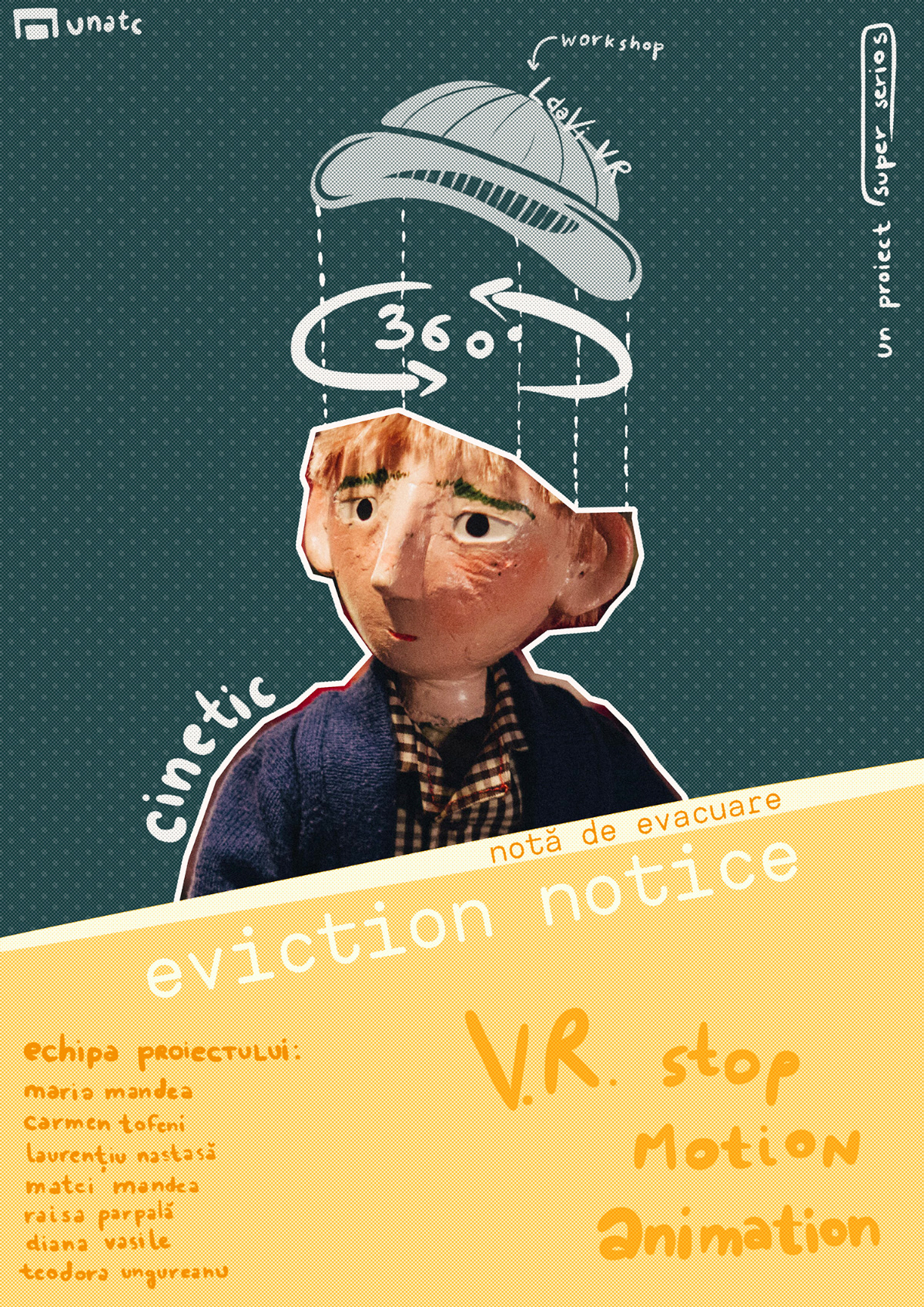 Eviction notice is a stop motion animation short film created in 360° virtual reality technique.
It can be experienced with VR glasses creating an immersive experience that allows the participant to perceive the world through the eyes of the dolls. The scale changes and the real space in which it was filmed becomes completely different. There is also a human character in the film that only makes the scale differences even more present. Ordinary objects are no longer mundane and they offer new possibilities and experiences.
The film tells the story of to puppets that are about to be evacuated from the space they inhabit, a space that in the daytime is an office clerk's desk.